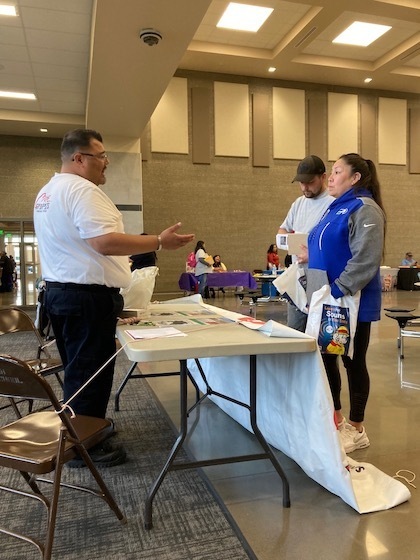 Key Leader Event Connects Community with Resources
May 19, 2022
On Wednesday, May 18th, the White Swan Community Coalition hosted its 2022 key leader event, Looking Back and Moving Forward: Finding Strength in Community "Post"-COVID.
The event featured a keynote address from Dr. Iris PrettyPaint, a dinner sponsored by the Yakama Nation Tiináwit Program, and a resource fair featuring over twenty of our community partners:

Crimestoppers
Heritage High School Equivalency Program
Heritage University CAMP Program
IHS Healthy Hearts Program
Merit Resource Services
Mt. Adams Migrant Program
Mt. Adams School District
Northwest Justice Project
Swan Graphics
Triumph Treatment Services
Yakama Nation CASA Program
Yakama Nation Early Intervention Program
Yakama Nation Fire Management
Yakama Nation Healthy Transitions Program
Yakama Nation Library
Yakama Nation Nak Nu We Sha
Yakama Nation Problem Gambling Program
Yakama Nation Systems of Care
Yakama Nation TERO Program
Yakama Nation Victims Resource Program
Yakama Nation Wakishwi Program
Yakama Nation Youth Treatment Program
Yakima County Sheriff's Office
Check out the highlights!