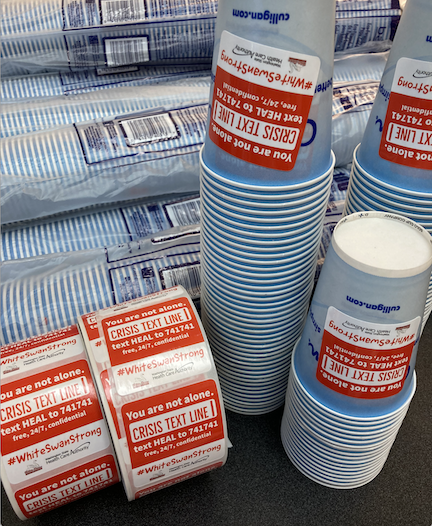 Crisis Text Line Campaign Highlights 24/7 Support
Nov 2, 2021
October marked the first month of the Coalition's Crisis Text Line campaign.
The Crisis Text Line is a free, text-based mental health support service available 24 hours a day, 7 days a week.

Community members can access the service and chat with a trained crisis counselor by texting "Heal" to 741741.
As part of our Crisis Text Line campaign, the Coalition has
placed stickers on water cups in the high school and middle school;
used geofencing to promote ads on websites accessed from Brownstown, Harrah, and White Swan; and
placed posters in the stalls of student bathrooms at Mt. Adams Middle and White Swan High School.
All of our ads use the hashtag #WhiteSwanStrong to highlight the inherent strength of our community.