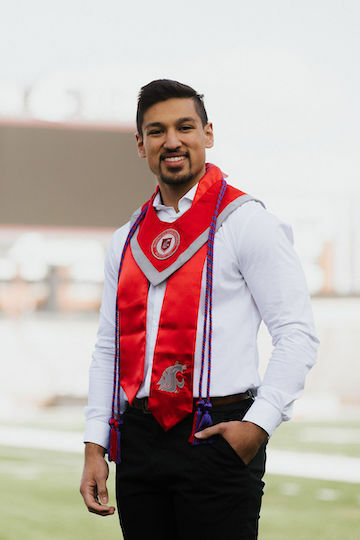 Coalition Welcomes DBHR Prevention Fellow
Sep 3, 2021
On September 1st, the White Swan Community Coalition welcomed Cesar Zatarain, Jr., a prevention fellow from Washington State's Department of Behavioral Health and Recovery (DBHR). Cesar will spend the next three months working with the Coalition to broaden his knowledge of the role coalitions play in affecting daily life within communities.

Cesar graduated from Washington State University in May 2021 with a BA in Criminal Justice, a minor in At-Risk Youth Sociology, and a BA in Psychology. While studying at WSU, Cesar honed his event-planning and community-organizing skills while working with University Recreation, the Student Entertainment Board, and the Boys and Girls Club. Cesar has also served as an intern for the Constituents Office in the Office of the Governor.
Following his time in White Swan, Cesar will transition to Mabton, where he will spend four months supporting the development of their new coalition.
Welcome, Cesar!