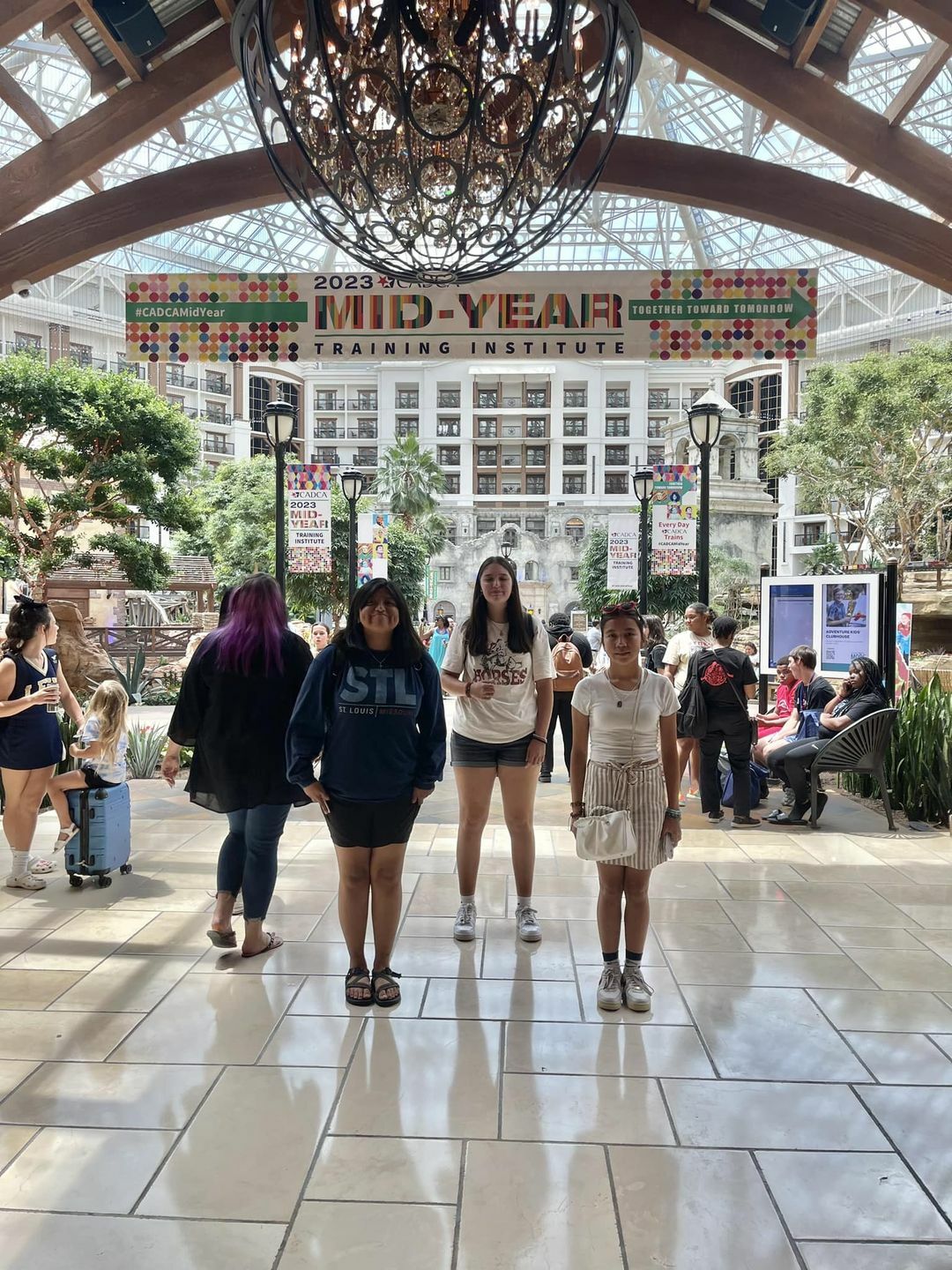 Coalition Sends Five Members to CADCA Mid-Year
Jul 20, 2023
From July 17th to 20th, our Coordinator (Julie), Student Assistance Specialist (Soledad), and three Dream Makers (Darlene, Samantha, and Taylee) attended the CADCA Mid-Year Training Institute in Dallas, Texas.
CADCA stands for Community Anti-Drug Coalitions of America.
We attended a lot of sessions, but the following were our favorites:
Hot Take: A Toxic Combo of Social Media, Drugs, Human Trafficking, and Mental Health
Disrupting the Narrative: Value-Centered Storytelling for Change
Building Logic Models to Address Health Disparities
Ask us about what we learned!