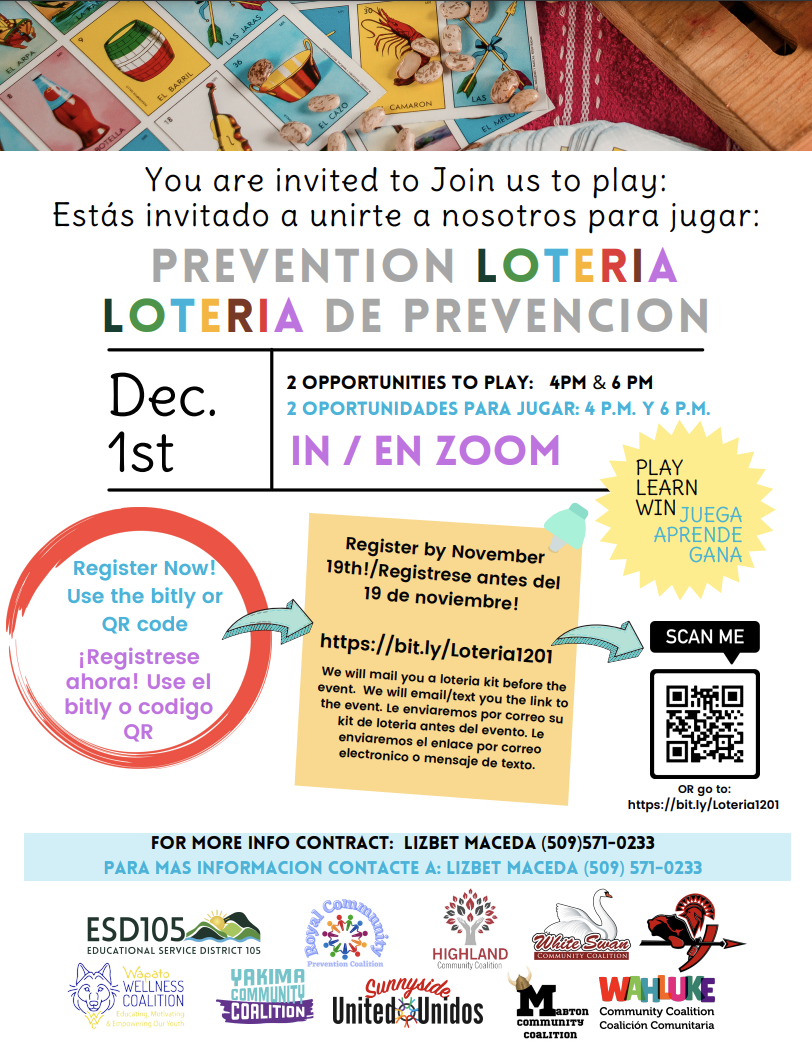 Prevention Loteria
Dec 1, 2021
Join us on Zoom for Prevention Lotería!

While playing, you'll learn facts about youth substance use and will be introduced to protective factors shown to help prevent young people from using substances.
There will be two sessions–one at 4:00 pm and one at 6:00 pm–and there will be prizes at both!
This is an event for people of all ages.
Register by November 19th at https://bit.ly/Loteria1201 to receive your game kit in the mail.